Amplifier Units, simple operation and high performance, can select various Fiber Units depending on works and space.
There are 7 products of Fiber Amplifier.

Solidly Stable Presence/Absence Detection at an Amazing Price
R88M-1A[] / R88D-1SAN[]-ECT
Safer environment and higher productivity

Smart Fiber Amplifier Units with White LEDs. High Color Discrimination Capability with the Same Easy Operation as Previous Fiber Amplifier Units. Existing General-purpose Fiber Units Can Be Connected.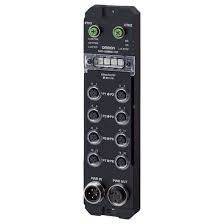 The Advanced Fiber Amplifier Units That Handles On-site Needs
NXR-ILM08C-EIT
Streamline commissioning and maintenance of production equipment. Simple, easy, and quick – Reduce Availability Loss and Quality Loss!

2-channel Amplifier reduces installation space by half. Downsized Equipment and Control Panels

Surprisingly Stable Detection with Your Finger tip. Exceptionally easy operation and stabilizing technology reduce maintenance cost.
NX102-[][][][]
Powerful functionality in a compact design

Simple and Affordable Fiber Amplifier Units
NX102-[][][][]
Powerful functionality in a compact design

Stable Detection of Glass in Wet Processes. Non-contact Operation Simplifies Mounting and Maintenance.
NX102-[][][][]
Powerful functionality in a compact design