With these Photoelectric Sensors, the Amplifier and Sensor Head are separated to enable downsizing and facilitate adjustment.
There are 4 products of Separate Amplifier.

Ideal for Applications That Cannot Be Handled with Fiber Sensors or Photoelectric Sensors
R88M-1A[] / R88D-1SAN[]-ECT
Safer environment and higher productivity

Variable Laser Beam for Spot, Line, or Area Detection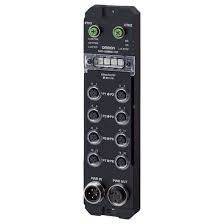 hin, Compact Head Saves Space and Mounts Closely. Built-in Interference Protection Provided.
NXR-ILM08C-EIT
Streamline commissioning and maintenance of production equipment. Simple, easy, and quick – Reduce Availability Loss and Quality Loss!

Extremely thin beam ideal for detection of minute objects and marks
NX102-[][][][]
Powerful functionality in a compact design