Rotary Encoders measure the number of rotations, the rotational angle, and the rotational position.
R88M-1A[] / R88D-1SAN[]-ECT
Safer environment and higher productivity

Accessories required by Rotary Encoders are provided, including Couplings, Flanges, and Servo Mounting Brackets.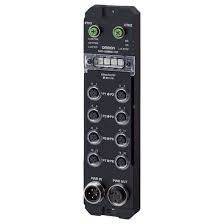 NXR-ILM08C-EIT
Streamline commissioning and maintenance of production equipment. Simple, easy, and quick – Reduce Availability Loss and Quality Loss!
NX102-[][][][]
Powerful functionality in a compact design