These Optical Sensors provide a compact, low-cost method to detect workpieces. Many models are available, including Slot-type Sensors (through-beam) for non-modulated or modulated light, Reflective Sensors, and Sensors with separate emitters and receivers.
R88M-1A[] / R88D-1SAN[]-ECT
Safer environment and higher productivity

Proximity Sensors are also available for special applications in long-distance models, and slim models are available for use combined with Proximity Sensors.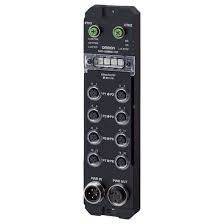 NXR-ILM08C-EIT
Streamline commissioning and maintenance of production equipment. Simple, easy, and quick – Reduce Availability Loss and Quality Loss!
NX102-[][][][]
Powerful functionality in a compact design