Photoelectric Sensors detect photo-optical workpieces. OMRON provides many varieties of Sensor, including diffuse-reflective, through-beam, retro-reflective, and distance-settable Sensors, as well as Sensors with either built-in or separate amplifiers.
R88M-1A[] / R88D-1SAN[]-ECT
Safer environment and higher productivity

With these Photoelectric Sensors, the Amplifier and Sensor Head are separated to enable downsizing and facilitate adjustment.

These Photoelectric Sensors help achieve a total cost reduction because a wide AC or DC power supply range can be used.

A wide range of adjusters to mount Photoelectric Sensors, Covers, Mounting Brackets, Slits, Reflectors, and Hand-held Checkers are available.

With these Photoelectric Sensors, the amplifier is built into the Sensor Head.

Area Sensors are Multi-beam Through-beam Sensors used to sense wide areas. The detection width of the Sensor can be selected according to the application.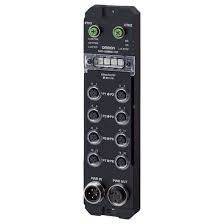 NXR-ILM08C-EIT
Streamline commissioning and maintenance of production equipment. Simple, easy, and quick – Reduce Availability Loss and Quality Loss!
NX102-[][][][]
Powerful functionality in a compact design