Limit Switch are basic switches that have been encased to protect them from external forces, water, oil, and dirt. Many models are available, such as those resistant to head, cold, or corrosion, as well as high-precision models.
R88M-1A[] / R88D-1SAN[]-ECT
Safer environment and higher productivity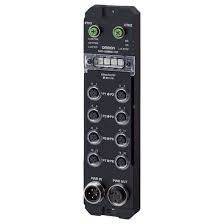 NXR-ILM08C-EIT
Streamline commissioning and maintenance of production equipment. Simple, easy, and quick – Reduce Availability Loss and Quality Loss!
NX102-[][][][]
Powerful functionality in a compact design