Automation Systems include Programmable Controllers that support machine control, and Network/Software products to support easy information exchange with host systems.
R88M-1A[] / R88D-1SAN[]-ECT
Safer environment and higher productivity
Controller NX7
Controller NX5
Controller NX1
Controller NX1P
Controller NJ Series
Industrial PC Platform NY-series
Software
NX-series I/O System
Safety Control Unit NX-Series
Environment-resistive Remote Terminal NXR-Series
IO-Link
EtherNet/IP
EtherCAT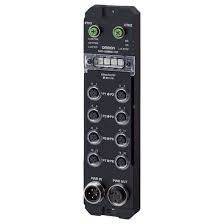 Programmable Multi-Axis Controller CK3M / CK5M Series
Programmable Multi-Axis Controller CK3E
NX7
NX1
NX1P
NJ
CP
CJ1
CJ2
CS1
PLC-based Process Control
NXR-ILM08C-EIT
Streamline commissioning and maintenance of production equipment. Simple, easy, and quick – Reduce Availability Loss and Quality Loss!
NX-series Safety Controllers / Safety Network Controllers
NE1A/NE0A-series Safety Network Controllers
G9SP-series Safety Controllers
IO-Link
EtherNet/IP
EtherCAT
CompoNet
DeviceNet
NX102-[][][][]
Powerful functionality in a compact design
HF Band RFID (13.56MHz)
UHF Band RFID (920MHz)
LF Band RFID (134KHz)