Power Supplies / In Addition
OMRON provides Power Supplies, Protective Components, Wiring Systems, Sockets, DIN Rails, and other components required on manufacturing sites.
R88M-1A[] / R88D-1SAN[]-ECT
Safer environment and higher productivity

OMRON provides many types of general-purpose Power Supplies, such as the type mounted to DIN rail or the type built into equipment. OMRON also provides the S8VS which provides notification of replacement timing, and the Buffer Block that handles momentary power interruptions, and other highly reliable Power Supplies.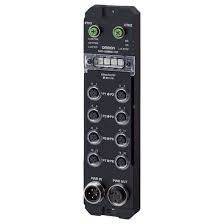 NXR-ILM08C-EIT
Streamline commissioning and maintenance of production equipment. Simple, easy, and quick – Reduce Availability Loss and Quality Loss!
NX102-[][][][]
Powerful functionality in a compact design