Safety Components are required for safety countermeasures in equipment and facilities. They are used for shut-out detection of mechanical guards, checking intrusion into hazardous areas, and building safety circuits.
R88M-1A[] / R88D-1SAN[]-ECT
Safer environment and higher productivity
 Safety Light Curtains
Safety Multi-Light Beams
Single-beam Safety Sensors
Safety Door Switches
Guard Lock Safety-door Switches
Non-Contact Door Switches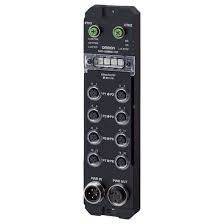 NXR-ILM08C-EIT
Streamline commissioning and maintenance of production equipment. Simple, easy, and quick – Reduce Availability Loss and Quality Loss!
NX102-[][][][]
Powerful functionality in a compact design
NX-series Safety Controllers / Safety Network Controllers
NE1A/NE0A-series Safety Network Controllers
G9SP-series Safety Controllers
G9SX-series Flexible Safety Units
 Safety Relay Units